What is NFT Marketplace?
An NFT marketplace is an online platform where NFTs can be bought, sold, or executed. This platform allows you to trade NFTs. The NFT market can also be considered a large online store where users can choose items for sale and purchase them.
Most of the NFT markets require users to have a crypto wallet to store NFTs after purchase. In fact, NFT is backed by blockchain technology. The assets are listed in digital currencies in the NFT market and Ethereum is the most commonly used cryptocurrency. Once a purchase is made, ownership of the NFT is transferred from the seller to the buyer.
With the growing number of NFTs, new and exciting NFT markets are constantly emerging. Everyone is trying to carve out a place for themselves for their niche in the market.
An interesting fact:
The year of the debut of NFT was 2014.
Top 10 NFT Marketplaces in 2022

| | | |
| --- | --- | --- |
| Marketplace | Type of NFTs | Blockchain Types |
| WAX | Art + Music | WAX |
| Axie Infinity | Art + Game | BTC, ETH, CRO |
| Foundation | Art | ETH |
| DraftKings | Art | N/A (only FIAT currency) |
| Nifty Gateway | Art + Music | ETH |
| OpenSea | Art + Music | 150+ |
| Binance | Art + Music | BNB, BUSD, ETH |
| Rarible | Art | ETH, XTZ, FLOW |
| GameStop | In-Game Items | N/A |
| SuperRare | Art | Ethereum |
1. WAX:
Founded in 2017, WAX is a blockchain network designed to improve the efficiency of e-commerce transactions. If you don't know where to buy NFT, then WAX can be a best nft markeplace platform for your investment needs. The network is fully compatible with EOS, uses blockchain to compete with Ethereum, and aims to be the most promising network in the digital world.
Features:
The WAX ​​NFT market is also known as "SimpleMarket".
Offers over 140,000 digital assets for trading.
The network's benchmark is called WAX - the basis for many NFTs.
AtomicHub is the second most popular marketplace for WAX NFTs where no gas fees are charged for exchange services.
2. Axie Infinity:
Axie Infinity is a popular blockchain-based game that also functions as an NFT market. The platform is undoubtedly one of the best NFT markets operating in the NFT game. Axie Market can be called the online marketplace for Axie Infinity NFT games.
Axies are legendary characters that can be bought and trained to compete against other Axies players' to earn rewards. The platform allows users to purchase Axies, Lands, and other NFT-like items to use while playing the game.
Features:
Axie Infinity token is based on the Ethereum blockchain.
The user can also buy or sell tokens on other NFT markets, for example, Coinbase Global.
3. Foundation:
Various artists are invited to the platform, and buyers can start shopping just by having a crypto wallet powered by Ethereum. If you are a beginner and want to create your own NFT easily, Foundation is the best nft marketplaces to start.
However, the platform is full of many works of art that can be viewed in a simple way. It was released in 2021, and since then it has sold more than $100 million worth of NFTs.
Features:
This marketplace offers an easy and hassle-free way to pay for digital art
The platform is based on Ethereum blockchain technology
Provides an easy-to-use and attractive user interface
4. DraftKings:
Draftking Market has listed NFTs for Tony Hawk, Wayne Gretzky, and Tom Brady.
In 2021, they launched their own NFT market with limited resources from several high-profile gaming brands.
Features:
Currently, more than 300 market collections are offered for purchase, from the cheapest options to the highest prices.
User accounts can be funded using methods such as wire transfers, credit/debit cards, wire transfers, and PayPal.
The platform does not support crypto purchases, and only USD is accepted.
5. Nifty Gateway:
One of the best places to buy NFT is Nifty Gateway, which is also one of the best NFT markets in the digital space. Nifty Gateway follows the NFT "value" which is the number of limited assets in the form of NFT issuance. Many artists and designers are featured on this platform, including Grimes and Steve Aoki. Best nft marketplace in India.
Features:
Nifty Gateway manages Gemini, a popular cryptocurrency exchange owned by the Winklevoss twins.
The market is based on the Ethereum blockchain technology, where users can easily create, sell, and buy NFTs.
For US citizens, there is a debit/credit card usage feature.
Other citizens will use the crypto wallet stored in their Gemini account.
6. OpenSea:
According to many investors and buyers, the OpenSea market is the best place to buy and sell NFT because, in terms of trading, this market is the largest in the world. OpenSea has reached over one million users since its inception and is the first platform for bringing NFT trading to the mainstream.
OpenSea is built on Ethereum blockchain technology and offers various types of digital art such as domain names, toys, digital graphics, and many more. It is a popular platform among digital creators. The buyer is not required to pay any fees other than standard network fees.
Here, users have access to more than 700 NFT projects with a total of 80 million NFTs ready to trade. Also, the platform has powerful features that allow users to create and edit profiles of their sellers. This year alone, more than 60,000 workers were added to the market.
Features:
The platform supports more than 150 cryptocurrencies as payment methods.
Investors have easy access to buy and sell NFT in their crypto wallet balance. The platform charges sellers a 2.5% transaction fee for sales.
OpenSea supports 14 different crypto wallets.
The process of connecting the wallet to the marketplace is very simple.
7. Binance:
The Binance biggest NFT Marketplace is yet another incredibly well-liked and sought-after best
NFT platform for investors wishing to purchase NFTs. Binance, the biggest cryptocurrency exchange, operates in this market.
Consequently, the Binance Smart Chain network is in charge of creating this NFT market. Users have access to sell and buy a variety of NFT items and artwork here.
Features:
Has a large user base compared to other platforms.
A pool of creators, artists, crypto enthusiasts, and art collectors from all over the world.
The platform is cheap and users can buy NFT by paying only a 1% transaction fee.
Provides an easy-to-navigate interface.
8. Rarible:
The next NFT exchange we have on the list is Rarible, which is one of the top NFT marketplaces exchanges in the world. Here, users have access to various NFTs that they can easily buy and sell. Users can use the multi-chain service to mint, sell and buy non-fungible tokens through any blockchain platform in the market.
Features:
Rarible has the best feature set which helps users to mint and trade NFT without any hassle.
The process of selling NFTs is simple on this platform.
It supports three blockchain networks – Ethereum, Tezos, and Flow.
Multi-channel service to mint, sell, and buy NFT.
9. SuperRare:
SuperRare launched in 2018 as a non-fungible token (NFT) market for aspiring digital artists and fine-art collectors. SuperRare is a curated NFT art market built on the Ethereum blockchain and co-founded by John Crain, a former product engineer at prominent Web3 company ConsenSys who now serves as CEO of SuperRare Labs.
Features:
SuperRare is an art-focused platform where people can mint, buy, sell, and showcase NFTs -- also known as non-fungible tokens.
SuperRare only uses the Ethereum blockchain for its NFT transactions.
SuperRare is an exclusive platform that's designed for serious artists and digital art collectors.
10. GameStop:
The last NFT store on the list is GameStop, which is one of the contenders for the best NFT games. According to a report published by the Verge, by selling video games, the platform has now made a strong place in the NFT gaming space. It is a forum that has created a lot of money for game developers who have chosen GameStop's marketplace over others.
Features:
Among all NFT stores, GameStop's market focuses on gaming items such as weapons, digital items, fashion, accessories, and more.
The market is willing to partner with game developers to offer NFT collections to create an impact among fans of specific franchises.
The market has a large number of customers.
FAQs
1. Where can I Buy NFTs?
To buy NFT, you can consider that there are many popular markets, such as:
1. OpenSea- One of the best NFT markets
2. NFT Mini- Popular Art Market
3. Binance- Low NFT trading costs
4. Draftkings- Top NFT marketplace for collectible games
5. Nifty Gateway- Best NFT Market for Rare Drops
To access these platforms, all you need is a crypto wallet, and you are good to go.
2. Can You Name the Largest NFT Marketplace?
Well, in terms of equipment selection and volume, the biggest market is OpenSea, which has been operating since 2017.
3. What Is Minting?
In the world of NFTs, minting refers to the process of creating new NFTs on a blockchain and Ethereum is most commonly used cryptocurrency. When you mint an NFT, you're recording data that comprises a new NFT in a new block that's then added to a blockchain.
About Author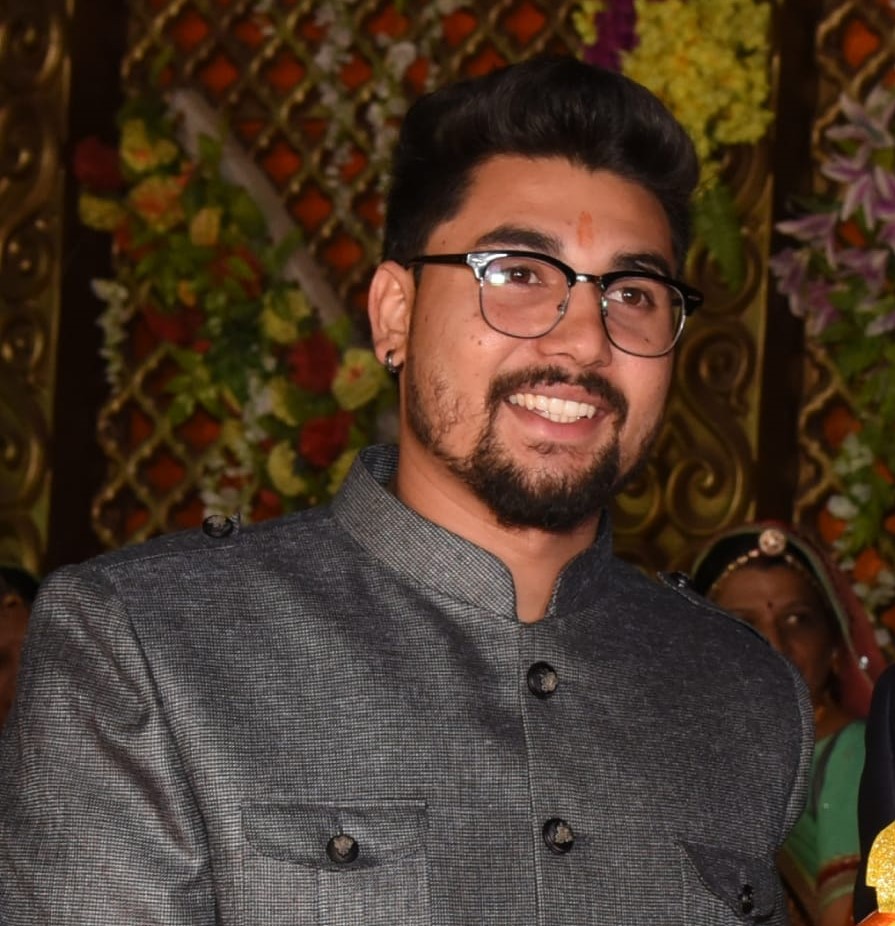 Mr. Bhuvnesh Mathur
Bhuvnesh got his Bachelor's degree in software engineering in 2017 and has been working in Vidhema Technologies since 2018 as SEO Lead and technical writer. He has a special knack of learning from all verticals and imbibing the extracts into his writing and enjoys learning techincal aspects of of writing for his experties as SEO and SMO. In his writing he express his experience and understading of different technologies.