Lucrative Mobile App Development Ideas for Business During the COVID-19
Technology / July, 26 2020

Trying to choose between a mobile app and a mobile site for your business?
A mobile website is a great way to start a relationship with a customer, and an app can deepen existing relationships. Mobile apps give you unique options to engage with existing customers, as well as providing a personalized experience.
So here we are. I know that getting an app or having a website built is not a simple undertaking, so I want to help you make the right decision.
In this post, I will try my best to help you make your decision by detailing what mobile apps and mobile sites do for businesses. As mobile apps become easier to create and maintain, many businesses are combining a mobile-friendly website with a mobile app.
This combination can give you the best chance to expand your reach to new customers, as well as delivering a unique experience and customized content, deals, and information to your most loyal customers.
Mobile Website or Mobile App: What's the Difference?
The major difference between a mobile app and a mobile website is that the mobile website is accessed by the user via the Internet and the downloadable application is a separate app installed on the phone and can be accessed both online as well as offline.
A mobile website is a website for the design of which has been scaled and optimized for mobile devices. Typically, it features smaller fonts, fewer page elements, and less white space (compared to traditional desktop versions.)
The mobile app is a separate program stored locally on your phone that uses the device's hardware and software features and usually creates a better, more intuitive, and faster user experience.
As a general rule, a mobile website should be the first step in your mobile marketing strategy, the bare minimum for businesses that must establish a mobile presence in a world increasingly dominated by mobile devices. A mobile app, on the other hand, complements the mobile website by helping users accomplish certain tasks much more easily than they could on the mobile website, and by advancing mobile marketing goals.
A mobile website is a mobile version of your desktop website. It is separate from your desktop site and is designed for exclusive mobile use. Mobile websites typically do not have as much content as desktop sites. It has limited pages and each page is optimized to match what people usually need when using mobile to access websites.
What Are the Advantages of a Mobile App for Small Business?
Let's start with the whole reason behind cultivating a mobile presence: You want a way to connect with and engage your customers when they are using a mobile device. Mobile devices, by their very nature, are more intimate and personal than their desktop or laptop counterparts—when's the last time you took your computer to bed with you (or anywhere else for that matter)?
The app would be loaded with information visitors would need at a glance, such as a map of vendor stalls, schedule of cooking and food prep demos, directions for parking and mass transportation, and a calendar of seasonal produce available in the region and a newsletter signup form.
Using a mobile app is a lot faster than having to use a mobile website and browsing on it. Web browsing whether on the mobile or on the computer entails you opening the web browser, then remembering and entering the URL, and then wait for the site to load before you finally have the content displayed in front of you.
The speed of the entire process depends on the kind of network available in the area. However, when the customer launches the app, it merely takes a second as most of the content is stored within the app itself, which is why it is possible to make use of the app even when you are offline.
However, if you want to bring your business's mobile presence on a whole new level, getting a mobile app is mandatory. Through your app, you can possibly open up a new revenue stream and bring better service to your customers.
In today's mobile-driven world, the question for small businesses shouldn't be whether you should build a mobile website or a mobile app; the better question is how you can integrate the two into a highly effective mobile presence that advances your marketing goals.
About Author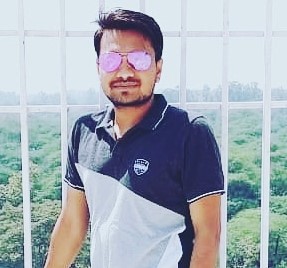 Mr. Lokesh Bansal
Lokesh Bansal is technical lead in Vidhema Technologies. He is responsible for Managing all mobile project from start to successfull delievery. He also played a very major role in all technical discussion within the orgination. He enjoys learning the small details of all modern technologies and use them in his project to make the standered high and delievery seemlessly.