React JS: Here's what we should know about it
Technology / May, 31 2021

ReactJs is a complete JavaScript library used in web development to build interactive elements on websites. React is an easy-to-use platform designed to work everywhere; it allows you to develop professional-looking interfaces with the knowledge of some basic web development skills like JavaScript, HTML, CSS, etc. In this blog, we're going to discuss some essential elements of React Js.
The concept of a React component is familiar and straightforward: it's a reusable UI element that can be used in different contexts and has access to appropriate behaviour, intending to make large chunks of code reusable. This enables developers to focus on individual components rather than creating monolithic or procedural solutions. React makes it simple to build large, complex applications by dealing with only one aspect of the system at a time.
Why React?
Support Dynamic Applications: React offers to create dynamic web applications easily because it doesn't require more coding knowledge, and it also provides more functionalities with quick and fast experience.
Improved Performance: ReactJs uses Virtual DOM, which means it helps to create web applications faster; Virtual DOM enhances the performance of the website, and instead of updating all components, it updates only the items in the Real DOM.
Reusable Components: Components are the main elements and building blocks of any React application. These components can be reused and controlled throughout the application.
Slight Learning Curve: React combines basic HTML and JavaScript concepts; it is easy to learn and comes with some beneficial services.
Both Mobile and Web Apps: Can be used to make mobile and web applications and create beautiful interfaces.
Features of React
Virtual DOM: A lightweight representation of 'real DOM' in the memory called Virtual DOM. When the state of the object changes in a React application, Virtual DOM gets updated.
Performance: React uses Virtual DOM; it makes the web applications perform faster and breaks a complex user interface into individual components.
One-Way Data-Binding: One-way data-binding of React keeps everything fast and secure. It gives developers more control over the whole web application.
Debugging: React applications are easy to test in many developer communities and provide small browser extensions.
Let's see the Pros and Cons of React Js:
ReactJs is increasingly becoming popular — but there are also some downsides to using it. Here's what you need to know about the benefits and cons of ReactJs before making a final decision on what framework to use for your next project.
Pros of React Js:
React uses Virtual DOM that makes the user experience better and faster work of developers.
It offers to reuse the React code components of a different level anywhere, and this feature saves time for developers in building an application.
It is an open-source Facebook JavaScript library with the advantage of valuable and additional tools.
Cons of React
Constantly adding new features and technologies of doing things, and it is difficult for developers to understand this and work on the latest technologies quickly.
Because it's a fast and popular framework, it isn't easy to maintain documentation and write down every project and tool.
Conclusion:
If you've ever written a bunch of code for a website, you'll know that there are many different ways to get the same result. There are so many front-end frameworks that it can be challenging to decide which one is best for your project. Now that you've got the basic idea about ReactJs, choose the platform according to your requirements because every forum has its pros and cons.
About Author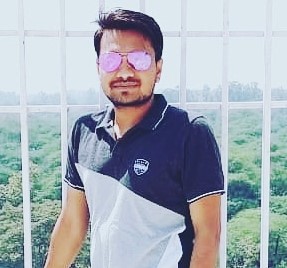 Mr. Lokesh Bansal
Lokesh Bansal is technical lead in Vidhema Technologies. He is responsible for Managing all mobile project from start to successfull delievery. He also played a very major role in all technical discussion within the orgination. He enjoys learning the small details of all modern technologies and use them in his project to make the standered high and delievery seemlessly.