What are the best tools for Shopify web developers?
Technology / June, 03 2021

Shopify is a popular platform for developers and eCommerce companies to sell their products to a wide audience. As a front-end or back-end developer, you can offer different services to merchants like theme development & customization, store design, safe & secure site, building an app, and much more.
Suppose you're new in this field, facing difficulty in handling resources, and don't know how to start working with Shopify. In that case, there are many free resources available to help you understand this platform. In this blog, we're going to discuss what are the best tools for Shopify web developers. These tools will help you enhance your skills and make an effective site or app for your client. Let's get started:
Slate: Slate is a tool designed to assist theme developers in speeding up the process of developing, testing, and deploying the theme. It was introduced in 2017 to help developers and designers to establish an effective platform with advanced configuration.
GitHub: If you're handling a large merchant store, GitHub is one of the best options for avoiding coding issues and other bug problems. GitHub helps to find solutions to the problems in the software they are building. It provides a development community to support developers or designers when they are in trouble. This platform is more efficient and solves issues quickly.
Polaris: Shopify is a powerful platform to sell products with advanced features, plugins, services. But making your Shopify store attractive with a native-like experience can be time-consuming; here, Polaris will help you out. Polaris is a complete toolkit for developers to create beautiful and stylish apps or sites for their clients. It offers the best UI/UX visual language.
Power Tools Suits: Power tools suits are an easy-to-use tool that can help customers filter their searches and stores; it also helps to improve overall customer experience with solving SEO-related issues. You can easily install it, and if you're facing any problem, their support team will always be there to help you.
Trello: Trello is a platform that makes real-time collaboration and communication between Shopify experts. It allows you to create tasks checklists and much more easily. It effectively keeps updated to the developers and clients.
Conclusion:
These are just a few useful tools that are built-in for Shopify developers and designers. These tools will help you to manage a variety of different tasks efficiently and effectively. In addition, it can help you with performance debugging, design improvements and offer safe and secure work. This is all about the best tools for Shopify web developers. I hope you'll find it helpful; if you know more best tools.
About Author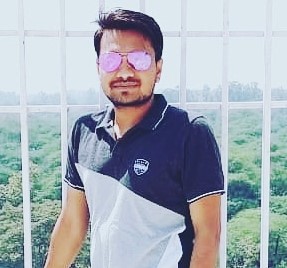 Mr. Lokesh Bansal
Lokesh Bansal is technical lead in Vidhema Technologies. He is responsible for Managing all mobile project from start to successfull delievery. He also played a very major role in all technical discussion within the orgination. He enjoys learning the small details of all modern technologies and use them in his project to make the standered high and delievery seemlessly.