What is the Difference Between Progressive Web Apps and Hybrid Apps?
Technology / May, 26 2021

With the increase of mobile apps in the Google Play Store, PWA and hybrid apps are also in demand. Hybrid mobile apps refer to an application built by using a combination of web and native technologies. A Progressive Web Application (PWA) is an application built using web technologies that run in the browser and may be added to the home screen. So if you're wondering what the difference between PWAs and hybrid apps is, then you're at the right place. Here we're going to discuss the difference between these two in detail.
Progressive Web Apps (PWA)
It is a new technology developed by Google; it enables mobile devices to add a website or web application to a smartphone's home screen. Here are some benefits of PWAs:
Fast installation
Enhanced platform with high-tech security
Better performance
No need to install its updates
Access to different platforms
Cheaper and faster
Hybrid Apps
It combines both native and web apps and allows developers to write code in one language that can run on different operating systems. Following are the benefits of hybrid applications:
Low development cost
Easy maintenance and easy to add new features
Integration with web-based applications
It can work when the user is offline
Difference Between PWAs and Hybrid Apps
Customization: Progressive web applications can be customized easily as compared to hybrid applications.
Distributions: You can easily find hybrid applications on Play Store and App Store. PWA apps can be easily added to mobile home screens.
Production cost: Hybrid apps cost the full skill set of web apps created with the knowledge of native app development. Progressive web apps are cheaper because they use a single code base system.
Performance: PWAs offer the best performance and effectiveness. You can use them even when you don't have an internet connection. Hybrid apps don't provide such types of options.
Languages: PWAs are a bit easy to develop because they don't need any additional requirements. To create a hybrid application, you need a perfect knowledge of languages like Java for Android, Swift for iOS.
Conclusion:
As technology is changing day by day and popular apps like Twitter and Pinterest are providing better user experience at lower prices; on the other hand, small businesses are not capable of affording native apps so. It doesn't matter which one is best, and all matters are the needs and requirements of your business and what features you're going to provide to your customers. This is all about the difference between PWAs and hybrid apps. I hope it'll be helpful for you.
About Author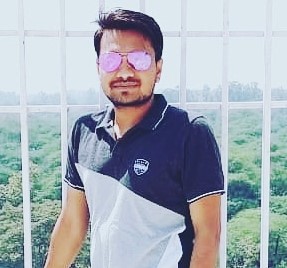 Mr. Lokesh Bansal
Lokesh Bansal is technical lead in Vidhema Technologies. He is responsible for Managing all mobile project from start to successfull delievery. He also played a very major role in all technical discussion within the orgination. He enjoys learning the small details of all modern technologies and use them in his project to make the standered high and delievery seemlessly.