5 Excellent Technologies That you can Choose for an E-commerce Development
Technology / July, 13 2022

Since the time eCommerce arrived it caught the attention of many business owners and became more impactable after the pandemic. Digitalization was on a boom, and businesses were forced to pursue eCommerce development services. From running a local store to getting it into a digital platform, became a necessity so they could survive in the latest technology era.
But if we look around, either way, the businesses were rapidly changing. Accepting the fact that providing a unique way of offering services is the only way to remain constant. CMS platforms are the best for people who want to provide customized development dashboards like WooCommerce, Shopify, Magento, and WordPress.
Coming back to the technologies, there are plenty of options out there but in this blog, you will find the best among all.
Launching a smooth brand new eCommerce platform can be made easy by handing over the project to an expert development company like Vidhema Technologies. They will give you the complete authority of a bug-free website according to your needs
Top eCommerce Development Technologies
Down below find the best programming language to choose for your business:
1. MEAN:
MEAN is specifically used for dynamic web application creations. MEAN is the collection of MongoDB, Express, JS, Angular JS, and Node.js. MEAN stack is a group of all framework technologies which is widely helpful in developing eCommerce stores. The latest version of MEAN technology is Angular and Node.js.
Angular is one of the most growing and ongoing frameworks for creating dynamic web applications. But if you look at Node.js it is a data-intensive and lightweight platform to develop network web applications.
Both Angular and Node.js is considered to be the best choice when it comes to eCommerce website features for development.
2. Java:
Java is a full-fledged programming language based on classes and objects. Java is demanded by many top brands to build their online store. It is one of the highest in demand famous programming languages. When it comes to building an eCommerce website it offers robust and flexible functionalities.
Java gives you the ability to develop and modify an eCommerce website according to the business's choice. Changes can be made easily and give customization features to the website which adds additional features for a better user experience.
3. PHP:
PHP is a programming language used worldwide and it is called as Hypertext Preprocessor. It is meant to develop websites and is commonly used for eCommerce development as well. PHP is one of the top choices for developers when it comes to developing an eCommerce store. It is highly functional and provides enhanced features to develop the application.
Magento eCommerce is developed by PHP as PHP offers many frameworks. Wherein Laravel can also be used alongside PHP to develop a fully functional eCommerce website.
4. Python:
Full Stack Python is popularly used to develop a web application, which requires a lot of data to be processed. Its best frame available is Django. Both Python and Django make a great combination in providing fully functional applications like Facebook and Instagram.
Facebook and Instagram are popular social media platforms that are developed using Python. The best part is Django is an open-source, high-level Python framework. It emphasizes on reusable components which makes it faster for developers to build web apps.
5. Ruby on Rails:
Ruby is a very affordable, efficient, and reliable technology. It is a complete framework that makes it more reliable for online stores. The best feature of Ruby is Ruby on Rails which is highly secure for making payments gateways and transactions hassle-free for customers. It is essential to have a whole package of tools for the developers.
For a heavy-traffic eCommerce website, Ruby on Rails is the best choice. Even though its performance is not as good as the above-mentioned technologies but it is quite a good choice for customization of an eCommerce store.
Final Words:
To conclude, all the above-mentioned technologies are one of the best all around the globe. These technologies will help you in choosing the right option for developing your eCommerce website.
Do you need more insight on the technologies for developing an eCommerce website then jump here: eCommerce frameworks and Outsourcing.
Vidhema Technologies is right here at your service, their highly prolific developers build a smooth high traffic generating website that gives the best user experience to your customers. Contact now to receive free online consultation from the experts.
About Author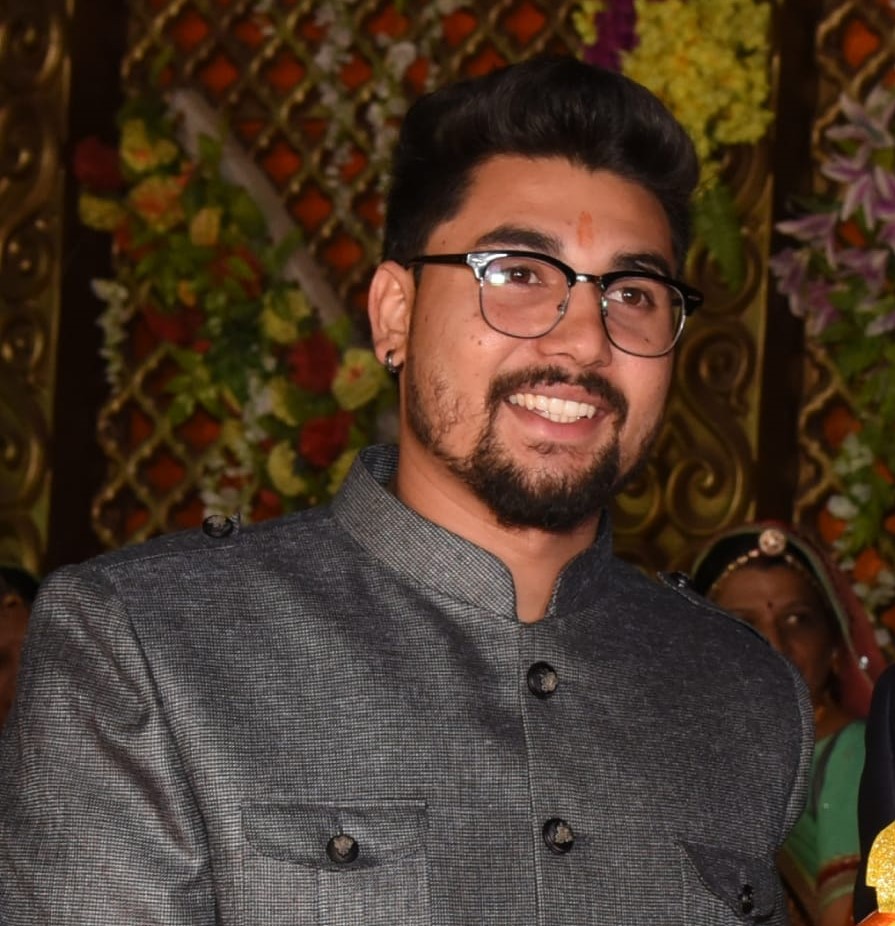 Mr. Bhuvnesh Mathur
Bhuvnesh got his Bachelor's degree in software engineering in 2017 and has been working in Vidhema Technologies since 2018 as SEO Lead and technical writer. He has a special knack of learning from all verticals and imbibing the extracts into his writing and enjoys learning techincal aspects of of writing for his experties as SEO and SMO. In his writing he express his experience and understading of different technologies.