In today's competitive world, businesses often have plenty of tasks and areas to manage. The only difference your business makes apart from your competitors is what better way you mark your presence to create a digital space in the industry than others.
Businesses often make mistakes by thinking they have to do everything in-house instead of outsourcing their web app development services where it goes all wrong. Decisions like these increasingly become hard for businesses to stay afloat and compete with their competitors.
What if I say you can leave all of it to the experts to manage while you focus on the core areas of your business?
Fortunately, there are ways where you can manage everything handy, smooth and generate good revenue out of it. Some alternatives can be outsourcing your web development projects. Outsourcing can be a great way to boost their productivity and overhead cost.
When you think of an alliance with an outsourcing company you give them all of your tasks on a fixed budget which makes things easy. Also there won't be any stress about fluctuating costs. Time and money can be saved from troubleshooting hardware issues or managing app development projects.
If all these reasons were not convincing enough then here are another 5 reasons why you should outsource your web & app development projects to companies like Vidhema Technologies:
1. Time to Focus on Core Activities of the Business:
You have a business to run! There won't be any time to manage and get worried about small issues. Let us handle your web development projects so you can keep focusing on marketing, sales, business development, and more. While you keep your focus on other activities we make sure your projects meet all the technology upgrades and gets completed on time. Outsourcing will let you do what is best while we do what we are best at.
2. Save Time and Money from the In-House Web and App Development Team:
Your business is more than just a job, you have to think outside the box, that's where outsourcing comes into the picture. Outsourcing your e-commerce development or app development helps you scale up your business rapidly as you don't have to worry about hiring and training costs. Companies like Vidhema Technologies gives you the flexibility to be more agile.
3. Latest Technology Approach:
Keeping your company ahead of the competition is a must. Whether it's a startup or a fully functional enterprise, having access to the latest technology is a necessity. As I have covered in the previous sections it is costly to hire a React JS developer and iOS app developer.
Not only development cost but there are additional costs like quality checks, testing of the product, and deploying the web application. Our skilled Angular developers makes it easy for you where all you have to do is wait for us to deliver the project at the given time period.
4. No Formalities and Paperwork:
I need not to explain to you, how plodding paperwork is. They are quite time-consuming and hectic to manage. All the formalities from hiring an employee to firing an employee then inclusive of insurance and allowance formalities are too much to take.
Give us all the stress about development and we will take care of the latest software updates and build the high tech web applications for you.
Here all you have to do is just sign one contract of the association between your company and ours. Easy renewals of contracts which can be deployed or cancelled any time of the year.
5. Cost-effective - Fixed Bidget:
Outsourcing is one of the smartest decisions you could make for your business. From startups to top-notch companies rely on outsourcing for the past many years and have been liking the after-effects.
The option of staff augmentation for your app development means that you are adding up extra talent to the existing resources, without bearing infrastructural, office, training, and basic employee benefit costs.
Outsourcing your IT services can be great for you to catch some speed in the current business environment. We are quite sure your business will see a positive radical change with the new change in your working model by outsourcing.
In Conclusion:
In the end, if you look the other way round you will always find yourself moving one step ahead with outsourcing your web and app development services. However, you must do your research and choose the right team to manage your task by looking at all the pros and cons and then handing over your projects to an outsourcing agency. Having the right and skilled developers is the only way outsourcing could benefit your business so choose wisely.
Vidhema Technologies is a team of experienced web and mobile app developers who have exponentially helped many businesses achieve their goals and expectations. We have technical background and expertise working on many projects. When it comes to choosing remote developers, our team can be the right choice you are looking for.
About Author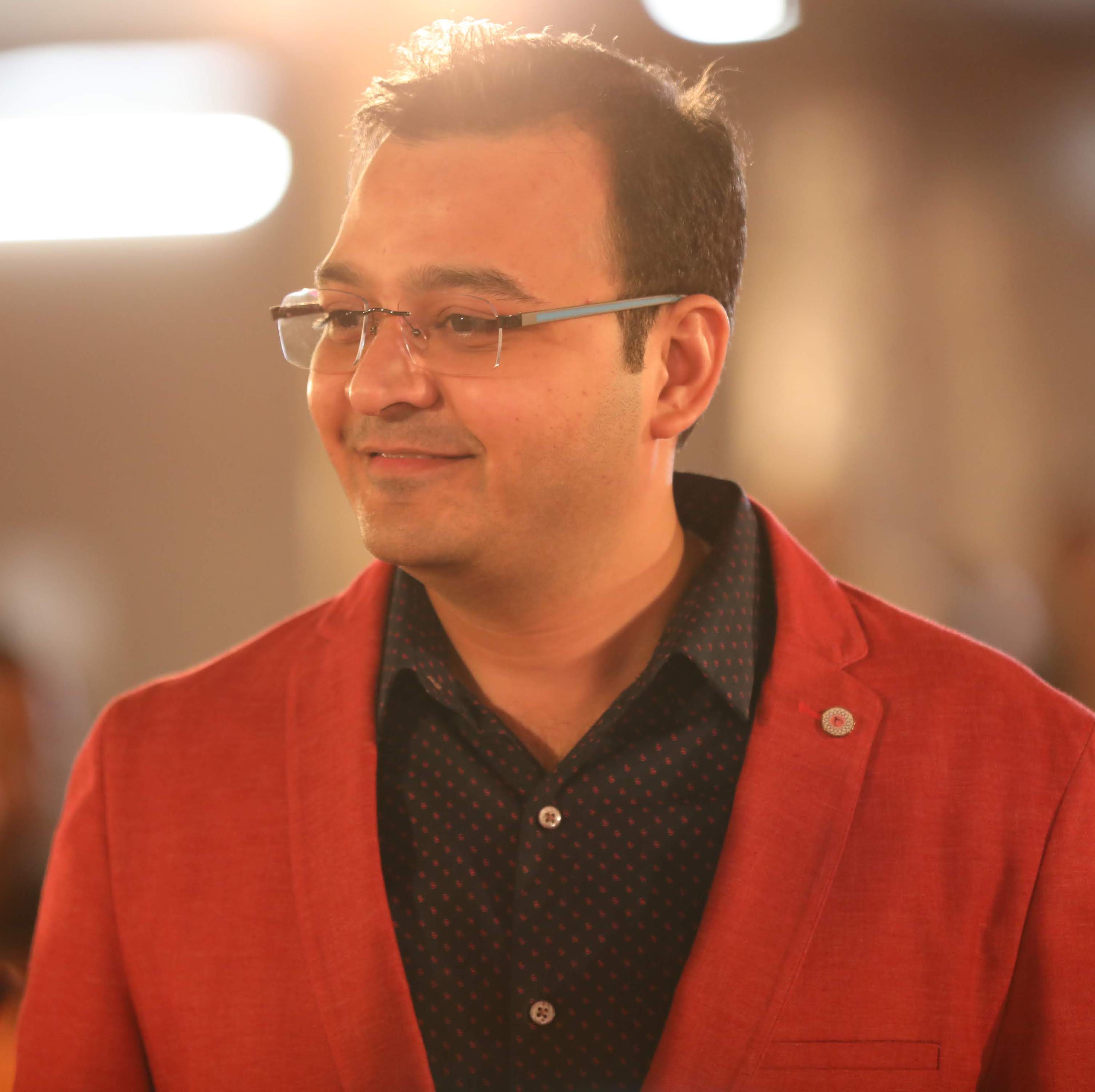 Mr.Vivek Chaturvedi
Vivek Chaturvedi is the co-founder and CTO at Vidhema Technologies. He is responsible for the overall technical operations of the company and has played a major role in bringing Vidhema up from its humble beginnings and, with his immense energy and drive, transforming it into a globally trusted name in IT solutions.