Preeminent reasons why Adobe Commerce (Magento) is the finest B2B eCommerce platform
Technology / March, 20 2022

The company's website is the foundation of any business. So, there is no need to hurry in deciding the right B2B eCommerce platform for your business. Not only it is a compelling tool to generate leads, but it also showcases your values and vision.
When you choose an old platform, your B2B buyers will not get an experience to enjoy the seamless, rich, and intuitive buying experience. On the other hand, Adobe Magneto Commerce satisfies your business requirements. Its effective and responsive features make it an impeccable choice for B2B eCommerce businesses.
Adobe Magento Commerce possesses some consequential benefits that secure its leads over other platforms such as its open-source nature, B2B functionality, easy integrations with backend systems, and customizations.
Be it small or big enterprises, Adobe Magento has been a favorite for B2B sellers for a long time. Around 12% of eCommerce stores from around the world are PHP-based eCommerce platforms. It is one of the widely used famous Content Management Systems (CMS) and encourages over 250,000 active sales.
How you can select the correct Digital Commerce platform?
Whether it is a B2C business or a B2B business, what is more important is its CX value.
For modern B2B buyers, a delightful customer experience has become a must choice. So, if you are looking to achieve a more considerable B2B market share, your eCommerce business must be a collective reflection of the following factors.
Understand your customers and what they need
Just like the physical ones, even for online brick-and-mortar businesses, customers are at their utmost priority.
However, B2B brands have a far smaller customer base with particular requirements whereas B2C enterprises have a higher customer base. So when you know your ideal buyers, about their tastes and preferences, where they come from, where they live, and most importantly how you serve them becomes an acute necessity.
B2B manufacturing brands must execute explanatorily market research to learn more about:
Analyze the online shopping experience they offer
Point out the necessary follow steps in the sales cycle
Evaluate the pain points of your target consumers at every level
Alleviate the issues via its products
The extensive online competition
Explore the definitive industrial cycles of operation
Determine the preeminent steps in a customer's lifecycle
Highlight the prime platforms for your targeted audience uses
Uncover the correct sales and marketing channels
Top 4 reasons why Adobe Magento Commerce is the right choice for your business
Some might think that Adobe Magento Commerce was initially built for B2C, and it is not profitable for B2B. But, it is not like that!
It is true that the Adobe Magento platform was established for B2C, but eventually, it has grown tremendously into a famous B2B eCommerce platform since the launch of a distinct software package in 2016. Nowadays, Adobe Magento 2.3 version acquires many benefits and core capabilities that make it a compelling tool for B2B businesses.
Under are some of the reasons that are worth reading. These consists of:
1. Native B2B Functionality:
Adobe Magento Commerce provides customized experiences to B2B customers such as personalized price lists, client-focused catalogs, and customer-targeted promos and content.
Its B2B self-service tools allow you to manage company accounts, workflow approvals, client credits, buyer roles and permissions allowed, order, quote tracking, and account history.
In short, Adobe Magento Commerce facilitates purchasing experience through fast reordering, assisted selling, requesting, requisition lists, order by SKU/CSV, and quote workflow.
2. Reach your customers anytime, anywhere:
Adobe Magento solution lets you reach customers throughout the world with mobile responsive designs and email templates. You can sell on various several channels such as Amazon using eProcurement systems and marketing automation. Whatsoever, you can interact with your customers using real-time online chat, and assist them with the required details.
3. Inflame business success with an actionable acumen:
The Adobe Magento platform implements data analytics through its powerful report-building and visualization tools. You can accommodate these with various data sources, derive actionable insights, dive deeper, and allow accessible data sharing across teams. You can use the pre-built custom reports to design your files effortlessly and seamlessly.
4. Get orders from anywhere and optimize your accomplishments on all channels:
Benefits of Abobe Magento Commerce for your business:
It helps in managing your inventory. It allows you to maintain and allocate your global inventory from one location centrally.
It facilitates you with pick-up from a store, ship to ship, ship from store options. Basically, it allows omnichannel fulfillment.
It gives you the leverage of intelligent sourcing to enable order processing from across multiple channels.
Summing Up
In today's time, B2B manufacturers need to develop a powerful rapport with their targeted and potential buyers, including future ones too. By this, you can gather some customer data, accept their evolving preferences, and afterward, use those insights towards product development.
Vidhema Technologies is one of the evolving IT industries in the town. We offer various services to our clients. Recently, we have become the Adobe Solution Partner and dedicatedly offer Magento development services.
Get in touch with us for more information on Adobe and other services.
About Author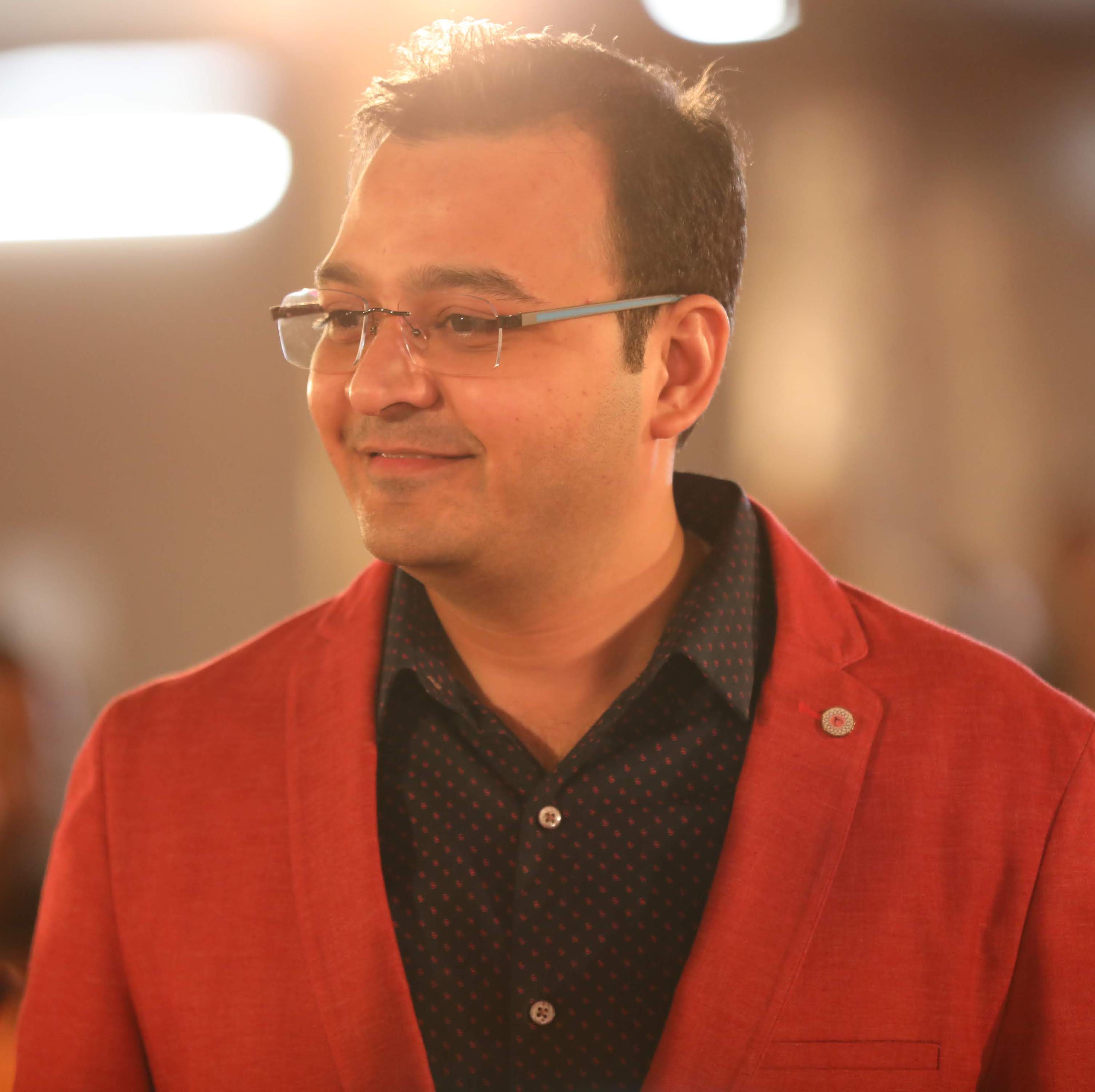 Mr.Vivek Chaturvedi
Vivek Chaturvedi is the co-founder and CTO at Vidhema Technologies. He is responsible for the overall technical operations of the company and has played a major role in bringing Vidhema up from its humble beginnings and, with his immense energy and drive, transforming it into a globally trusted name in IT solutions.