The Top 4 Reasons Why is Magento SAP Integration is Effective For a Business
Technology / April, 04 2022

We are part of the modern world where users and customers impact the aspects of the market and are a huge influencing aspect in shaping trends. With the arrival of various channels of retails, the focus of customer experience has shifted to omnichannel commerce.
Whether the customers are indulging themselves in online retail or buying on behalf of a B2B business, they always look out for a seamless experience. Customers also believe in consolidated operations across all platforms.
According to a study, 73% of retail customers like to track their orders in every way of their journey. On the other hand, B2B customers are no different, around 86% of them prefer self-service tools instead of interacting with a sales rep and executive. And also, they want CX to be in a B2C environment. The requirement for omnichannel experience surpasses industries, customer profiles, and sectors.
It requires a strong ERP system that ensures transparency, unification, and tenaciousness to develop an omnichannel eCommerce business. And, this is the prime reason that has led to an increased demand for Magento SAP integration.
Integrating SAP, the world's market leader in cloud-based ERP, with Magento, you can adjust your resources on a central platform. It also builds a single source of truth for your eCommerce business. This decision to implement Magento SAP integration will influence every facet of your business and convert the way it operates.
Through this blog, you will witness the major advantages of the Magento development process and how you can leverage the most out of every stage.
What are the advantages of Magento SAP integration?
Joining Magento with SAP is often considered to be an operational decision that reduces the requirement for manual data entry, and therefore, decreases the chances of having human errors and delays. It has the potential to reinvent customer experiences and business processes.
Nowadays, both retail and business customers expect a certain degree of consistency and personalized brand experience on every platform of their choice. Most of the time customers turn on mobile devices for research and end up purchasing from a physical store. Above all, they expect a seamless process and familiar experience of data everywhere. You must know about customers' doubts and inquiries and not the other way around.
When you carry out SAP and Magento integration everything is possible! From customer data to product information, you can integrate every piece of information about your business on a single platform. And this is not just all, there are many other advantages of Magento SAP integration that help an eCommerce business in fulfilling customer expectations and acclimating to market trends. Let's discuss some of them:
1. Better supply of chain management:
It leads to multiple actions affecting the shipping, accounting, and supply chain of your business when a customer places an order from your Magento store. At the time of this whole process, your ERP, namely SAP, is responsible for ordering, reordering, and in some scenarios, setting manufacturing targets.
When Magento SAP is not integrated, managing the supply chain becomes more complicated than actually, it is. This happens when the data exchange gets delayed. Thus, it sometimes ends up in order-inventory mismatch and overstocking to make sure a buffer covers the communication lag.
You can reverse the situation, by making sure about the integration of these systems. Integration of Magento and SAP can facilitate a real-time peek into an eCommerce transaction and vice versa. Thus, this might lead to smooth supply chain management.
2. It facilitates account management and self-service:
Nowadays, customers want full authority over their accounts and would like to operate their bills and orders on their own. Hence, they required access to their invoices, purchase history, and shortlisted items. While a Magento store allows account creation, SAP takes care of all of the mentioned data.
A lack of Magento SAP integration precludes customers from having a look at any of this information but on the other hand, a connected organization makes sure that they have a detailed view of their account. Having a self-service account is beneficial for B2C customers as they can manage their order info, payments, and bills. On the other hand, B2B customers can access reports and plan their purchases accordingly.
3. Real-time visibility of inventory levels to users:
Here, let's start with an example. Imagine if you have an out-of-stock product listed on your homepage. Or even worse if you have to keep an out-of-stock label for a top-selling product while still having it in your inventory. You could avoid both of these situations with real-time exchange of information, by integrating Magento with SAP.
An ERP such as SAP keeps information related to inventory levels, product details, and prices. However, eCommerce platforms like Magento depend on it to learn about the availability of inventory. Hence, these systems must interact with each other in actual time which is difficult when there is no integration.
When you assess inventory levels, you have to rely on batch uploads or manual data entry. This leads to horrendous errors as talked above and also increases the chances of manual. When you implement Magento and SAP integration, you will no longer have to work with cryptic data and elongate the process.
4. A better agreement with international and local taxes:
When you are dealing with international commerce, duties, taxes, and tariffs, are a part of every eCommerce business. A Magento store represents multi-currency and multi-site aspects that can help you handle taxes for every location you perform.
The details related to tax rates, more necessarily in B2B businesses where differentiated tax slabs are suitable for various customers, are stored in an ERP like SAP. When there is no SAP and Magento integration, the task of compiling tax-related data may become meticulous and cumbersome.
Fortunately, Magento SAP integration can turn things around. It assures that all the laws related to tax are not only complied with but also are efficiently leveraged to contribute to the customers. By this, your team doesn't have to waste their long hours on taxation and can instead focus on other important aspects of the business.
Conclusion:
We hope that these points will help through the integration process. If you are considering Magento for your online business, integration should be your first priority.
Vidhema Technologies is an IT industry offering prolific Magento services to its clients. Also, we are now officially an Adobe Solution Partner. We have an adroit team of Magento developers to provide you with the best services in town. To get our services, connect with us now or visit our website.
About Author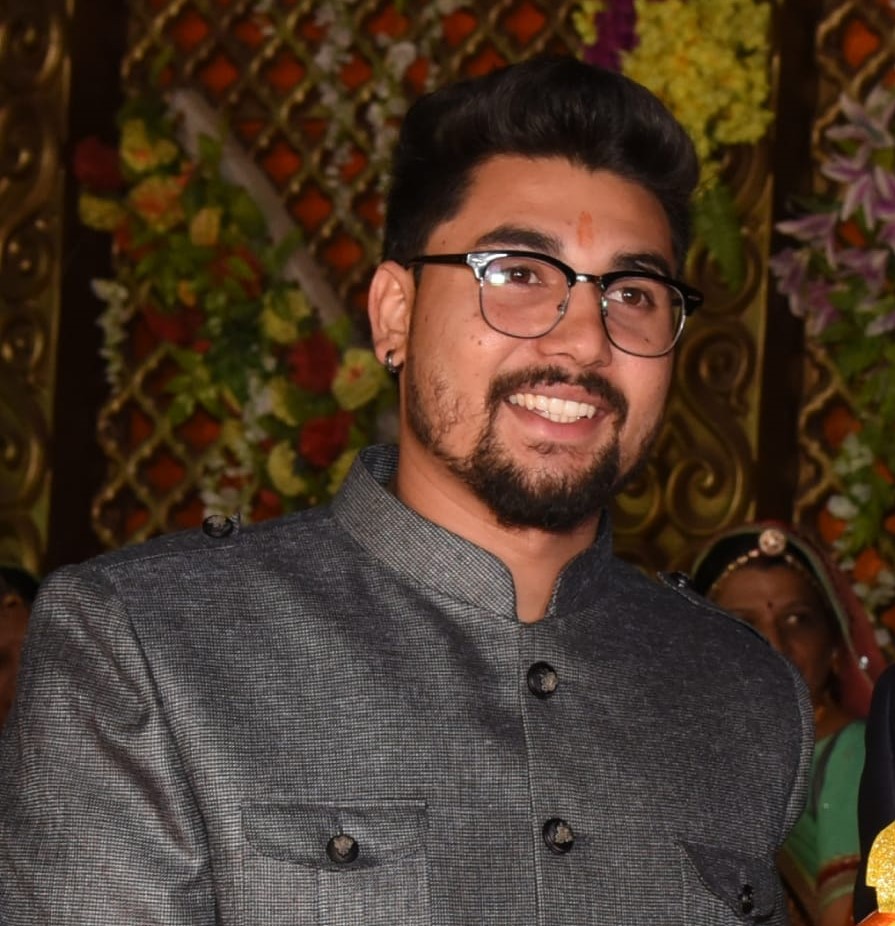 Mr. Bhuvnesh Mathur
Bhuvnesh got his Bachelor's degree in software engineering in 2017 and has been working in Vidhema Technologies since 2018 as SEO Lead and technical writer. He has a special knack of learning from all verticals and imbibing the extracts into his writing and enjoys learning techincal aspects of of writing for his experties as SEO and SMO. In his writing he express his experience and understading of different technologies.