What is an NFT and how you can buy NFTs?
Technology / April, 19 2022

NFTs are basically Ethereum blockchain-based tokens. They are used to authenticate digital ownership of the specific asset that is attached to the token. We can think of Ethereum's blockchain as a shared global database and virtual machine.
The token of a blockchain is uniquely identifiable data and its existence is permanently carved into the chain. Likewise, users of the blockchain are uniquely identified by their wallet addresses. Anybody can see the contents of other's wallets using a blockchain explorer such as The Graph (GRT) or Etherscan.
NFTs or Non-Fungible Tokens make it feasible for artists to release their work digitally without any risk of phony. And also, you could copy the image file from someone else's NFT. You can even print out the image of the Mona Lisa, but these pieces would not be considered authentic.
Many NFTs offer special access to events; for this, you must require to own a token to get access to these events. For instance, the Bored Ape Yacht Club has thrown private concerts for token holders, this includes an open bar, and to get in, one must be required to own a mutant or Bored Ape NFT.
When the prices for NFTs increase, the club behind these NFTs becomes more exclusive. Most of the celebrities are notable members of Bored Ape Yacht Cub, and they show off their Apes by putting its photo as their profile pictures on Twitter. This will further augment the influence of the brand.
The price for the non-fungible token reflects the demand for what the token represents, it is just similar to fungible tokens such as Uniswap and Aave.
You can assume NFTs as an authentication approach for digital media and ownership. Since they are non-fungible, these NFTs cannot be regular cryptocurrencies as each and every has a different value per se. Other cryptocurrencies such as Bitcoin and Ethereum, are fungible, which means that each ETH or BTC holds a similar value as any other BTC or ETH.
Although NFTs can be quite expensive, you are paying for more than just a JPEG file. The token offers you ownership rights for the piece you receive, and you are capable to sell your NFTs on marketplaces such as Nifty Gateway and OpenSea. Similar to classical artwork, the value of NFTs comes from ownership of the "original".
How to Purchase NFTs
1. Purchase Ethereum
Since most of the NFTs are Ethereum-based tokens, the marketplaces for these collectibles acknowledge only ETH tokens as payment. You can easily buy Ethereum and send your crypto to your MetaMask wallet If you already have an account with a cryptocurrency exchange.
If you do not have a crypto exchange account then platforms such as Coinbase and others are good choices for beginners.
2. Connect your MetaMask to OpenSea or another Marketplace platform
There are several marketplaces to purchase and sell NFTs. it depends on the marketplace you choose, then accordingly you will be able to buy distinct types of collectibles and art. There are a lot of websites that have secondary marketplaces with an array of NFTs, although each platform operates slightly distinctive.
This is a marketplace for NFTs that operates on an Ethereum. The users can effortlessly interact with the network to exchange non-fungible tokens for cryptocurrency. From digital artwork to video game items, it presents a variety of digital collectibles. You require a web3 cryptocurrency wallet such as MetaMask so that you can use the platform.
Your Ethereum wallet address function as a username and password. Also, it lets you connect with certain platforms such as OpenSea. Once you are connected to your wallet, you are inclined to start browsing the market and placing bids.
MetaMask is an Ethereum wallet available through a mobile app and chrome extension. You can read out the following steps to create an account on MetaMask:
To sign up to OpenSea including other NFT platforms, for this you need an Ethereum wallet.
To maximize the security of your wallet, you can link your MetaMask to a Ledger hardware wallet to alleviate the risk of hacks.
One must simply download MetaMask.
After that, set up a wallet and send over the ETH you just purchased from your crypto exchange account.
NOTE: If you interacting for the first time then before starting something new you must read some blogs and watch some videos to have at least a rudimentary understanding of NFTs.
Also, you can connect with Vidhema Technologies, one of the leading NFT service providers in town.
This is a hardware wallet that stores a variety of separate NFTs altcoins. If you are looking for investing a compelling amount of money into NFTs, you should protect your investments with a hardware wallet.
On the other hand, the software wallets do not offer similar security measures, and unfortunately, hacks are common in the NFT spectrum.
The other most popular NFT marketplaces are as under:
Nifty Gateway
SuperRare
NBA Top Shot
3. Buy Your NFT
It is a simple procedure once you have funded your account. If you want to purchase an NFT, you will need to submit a bid for that specific NFT, as most marketplaces are in an auction format. Some marketplaces operate like an exchange, using highest and lowest bid NFTs that have several prints.
When you purchase an NFT from the primary marketplace you can leverage its benefits as it has the potential resale value directly after the product goes on sale. The NFT items that are high in demand will sell for 5 to 10 times more than their initial price right after their release. The downside of purchasing NFTs on the main marketplaces is that it is difficult to estimate the demand for the art. And on the secondary marketplace, you can compare your purchase to earlier sales.
The future of NFTs
Most of the NFTs are used to sell digital collectibles and art. This can be a trend or a new form of interchanging collectible assets ranging from trading cards to artwork.
In the coming years, NFTs can be used to tokenize any real-world asset, forming ownership of assets incorruptible and transparent.
Vidhema Technologies is an emerging IT industry making its way in NFT verse through its services. We have our head office in Singapore followed by its branches in India. You can connect with us for our services and visit our website for more details.
About Author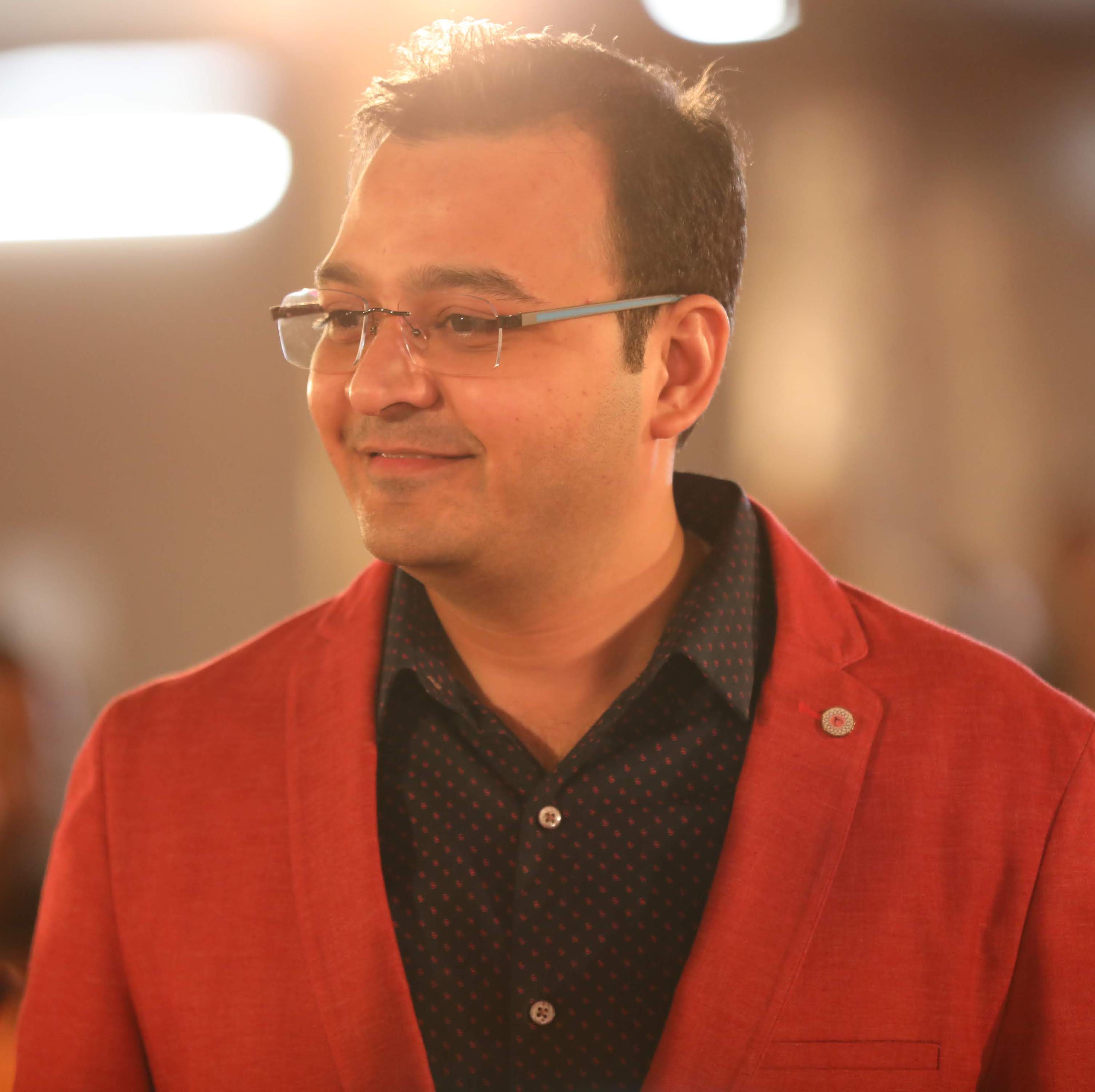 Mr.Vivek Chaturvedi
Vivek Chaturvedi is the co-founder and CTO at Vidhema Technologies. He is responsible for the overall technical operations of the company and has played a major role in bringing Vidhema up from its humble beginnings and, with his immense energy and drive, transforming it into a globally trusted name in IT solutions.