ReactJS is a very popular JavaScript amongst developers, startups, and large enterprises. Many big companies like Facebook and Netflix use ReactJS development services to complete their web development projects since 2021.
Today's technologies have seen rapid growth and advances in the past few years due to high scalability and flexibility. ReactJS helps in building interactive elements and frameworks on a website. It gives users a smooth and fast-running website and app like Instagram. ReactJS gives a fast user interface and basically works as a virtual DOM.
Let's look at some points why React is the first choice of Developers
As we have already read how React supports multiple customizations and functionalities. Developers have always found ReactJS to be a more feasible option to work on it, than any other JavaScript framework.
Easy and quick programming for the developers
Outsourcing is a cost-effective choice and wider scope of talent
The market has the expertise to offer so, hiring experts is easily accessible
Compiling of native codes or runtime is precisely done by the React JS developers
Any smaller codes that bring any complications can be executed only with the experts as it is done only once. This approach improves application performance.
Why Outsource React JS Services
In the below points we will take you through all the perks of outsourcing React JS services.
1.) Broad Spectrum:
Having an experienced and talented team of developers is a benefit to any company and by outsourcing, you can always leverage the market by providing top-quality services.
You can tap into a pool of skilled software developers by hiring React JS Development services. Developers who have a good understanding of the market and technology will help you in creating high-quality and scalable applications.
2.) Budget-Friendly:
Outsourcing React JS Development is the best choice because you don't have to worry about paying for expensive equipment, office space, and high-paying employee salaries.
You can save all of your time and money on hiring and training the employees and offering all the employee perks which is actually an additional cost to the company.
You can easily save 30% from all this and invest in marketing, advertising campaigns, and social media engagement which will help you grow your business.
3.) Easy Compliance and Fulfillment of the Project:
There are a lot of end-minute tasks and projects that a company has to look for. There is a very limited time frame that also needs to be integrated.

In cases like these, a business can save time and money by hiring a local app development company, which can be a helping hand to the existing team of developers.
The Outsourcing agency delivers the project on time and with no hush-rush at the end moment which will give you the opportunity to meet deadlines.
4.) Custom App Development:
Developing custom software is much more time-consuming and requires more expertise than building something on the existing framework.
So outsourcing to an experienced team who manages such tasks on a day-to-day basis will get your work done with no hassle. A thorough understanding of front-end technology is a must. Offshore React JS developers can easily handle projects like JavaScript, HTML5, etc.
Your outsourced developers will take responsibility for code quality, bug fixing, testing, and the full smooth functioning of the application.
5.) Barely Any Paperwork:
An offshore developer mostly avoids dealing with any administrative tasks, like a lot of paperwork or formalities. There is often a simple agreement between the two parties for a time span until they decide to work with each other.
A dedicated ReactJS development company will take care of all the milestones and deadlines to avoid any compilations of the project. The agreement can be renewed, updated, or terminated at any given point in time. It is quite easier to outsource than to hire.
Bottom Line:
In conclusion, if you want to run a trouble-free and fully functional business, then outsourcing to a ReactJS development company would be a feasible option in the longer run.
A good ReactJS Outsourcing agency will always ensure that the project is completed in due time. All the basic formalities are completed from the outsourcing partner's end and the only thing left for you is to deliver the project.
Vidhema Technologies is a high-demand ReactJS outsourcing service providing company. We have a proven track record of delivering high-quality projects to clients. We create a hassle-free term with our clients and look for a long-term working relationship with them.
Our skilled ReactJS developers bring the best technology and after services like maintenance and support services for your application to work optimally in the long run.
About Author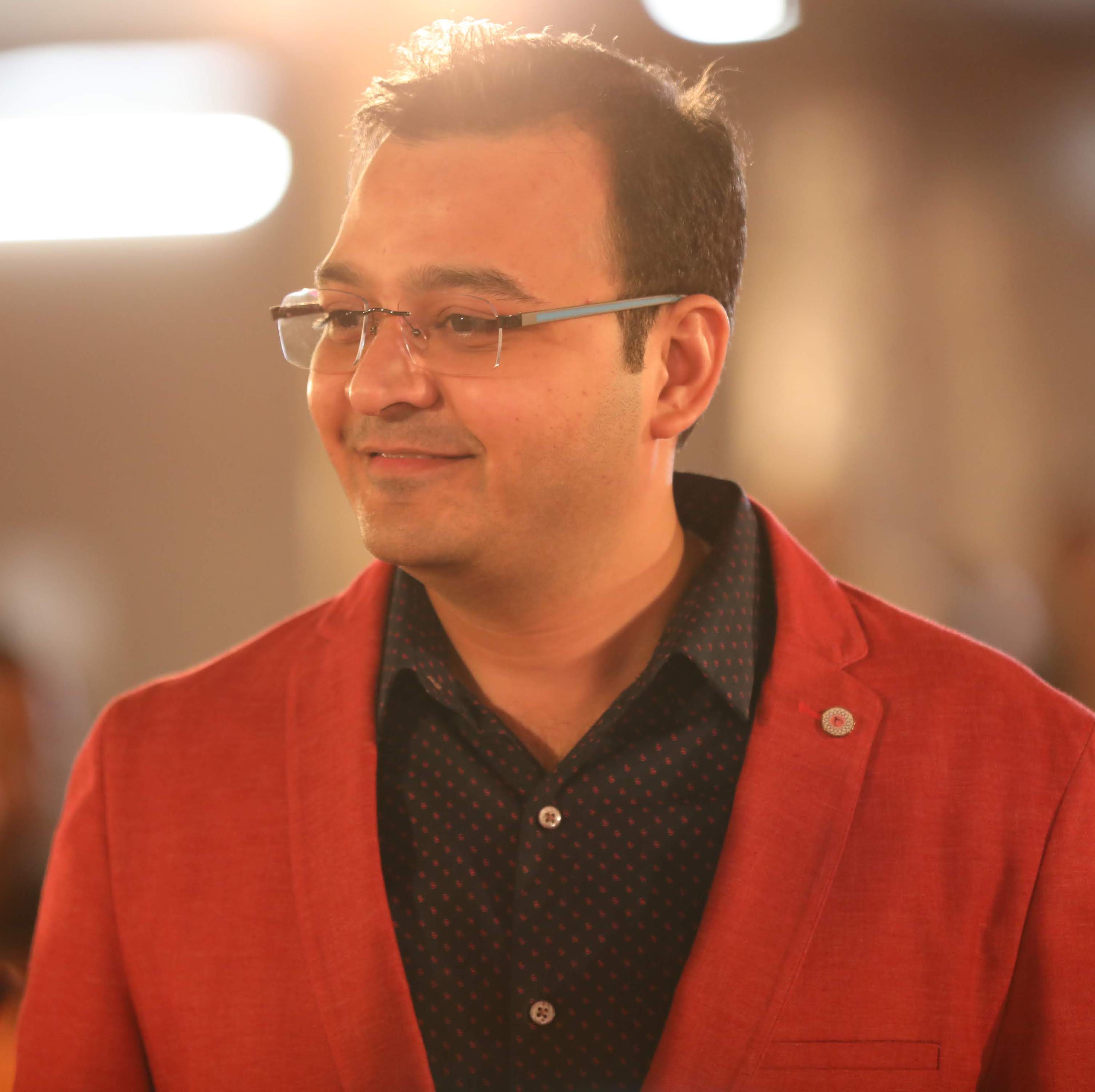 Mr.Vivek Chaturvedi
Vivek Chaturvedi is the co-founder and CTO at Vidhema Technologies. He is responsible for the overall technical operations of the company and has played a major role in bringing Vidhema up from its humble beginnings and, with his immense energy and drive, transforming it into a globally trusted name in IT solutions.