51 Unique Mobile App Ideas for Beginners, Students & Startups in 2022
Mobile App Development / November, 02 2022

Here is the comprehensive list of 51 unique best mobile app ideas for 2022 for Beginners, Students & Startups to make money for the business.
List of Top Mobile App Ideas for Beginners, Students & Startups in 2022
Food Donation App
Online Fuel Delivery App
An Online Virtual Assistant
AI-Based Picture Translation App
Crime Alert Mobile App
Matrimony App
eLearning Apps
IoT Based Logistics and Transportation Apps
AR-Based Real Estate Apps
Find a Cofounder
On-Demand Doctor App
E-Scooter Sharing App
Online Milk Delivery App
Price Comparison Apps
Augmented Reality Jewelry Shopping App
Symptoms Tracking Apps
Pregnancy Helper Mobile App
Home Security App
Barter Exchange App
On-Demand Pet Care App
ML-Based Stock Trading App
Metaverse-Based Wedding Planner App
Virtual Study Room App
Stress Relaxing Apps
Parking Finder App
Real-Time Voice-to-Text App
Audio-Based Social Mobile App
Pet Training App
Tenant Finder App
Meme & GIF Maker Mobile App
Try-and-Buy Car Mobile App
Weather Reporting App Powered By IoT
Air Pollution Monitoring App
Terms & Conditions Scanning App
Song Lyrics Tracker App
Dating & Chatting App
Family Update Mobile App
EV Charging Station Finder App
NFT Marketplace Development
Defi Lending Platform Development
AI and ML Based Astrology App
Blockchain Medical Support System
Blockchain-Based Money Transfer App
VR-Based Virtual Travel App
VR-Based Interior Designing App
Suicide Prevention Mobile App
Toy Exchanging App
Mobile App to Stay Up-to-Date With Current Laws
Blockchain-Powered Tax App
Virtual Fitness App
Cloud Meeting App
If you want to be an entrepreneur, your biggest challenge comes with a popular mobile app idea that can generate millions of dollars.
With the growing number of mobile apps on the Google Play Store and the iPhone App Store, creating a successful mobile app will take a lot of hard work and a little luck. In the Google Play Store, there are nearly 2.6 million mobile apps as of October 2022.
In the Apple App Store, there are about 2.22 million mobile apps available in the first quarter of 2022.
In other words, it will be difficult to come up with new mobile apps ideas that will win the competition and reach the top of the Play Store and App Store charts.
Fortunately, we are here to help you in your fight. With this blog, we will introduce you to the top 51 mobile app ideas for beginners that can be turned into successful startups in 2022.
51 Innovative Mobile App Ideas You Can Consider in 2022
1. Food Donation App
Nearly one billion people around the world are hungry, while one-third of the world's food ends up in landfills. It's shocking, isn't it? To solve this problem, a mobile application can be created where individuals can register and request that leftover food be collected and later delivered to those in need.
Apart from serving a good purpose, mobile app development can also earn you money. You can invite people to donate on your app to support your donation drive, like a mobile food donation app, the way Food Cowboy does.
2. Online Fuel Delivery App
A mobile app that delivers fuel to your door like Amazon sounds handy, doesn't it?
Online oil delivery app development is one of the best app ideas for beginners that can turn into a successful startup with low investment.
3. An Online Virtual Assistant
Have you used virtual assistants like Siri or Google Now? If so, then you will know their value. In 2016, the virtual assistant market was valued at $1.36 billion. This market is expected to reach $17.72 billion by 2023, at a CAGR of 38.82%.
Sales growth sounds worthwhile, doesn't it? So, starting your own virtual assistant business online would seem like a very profitable decision.
4. AI-Based Picture Translation App
Have you ever used Google Lens on your mobile phone?
If so, you know how useful this tool is for translating the language written on the picture to your native language. Similarly, you can create an app similar to Google Lens to help people with disabilities to make them understand written languages and images.
5. Crime Alert Mobile App
What if we had an app similar to Facebook or Instagram that allowed people to report crimes happening around them? As a result of these crime reports, the community can be made aware of these crimes so that they can take adequate measures to prevent such crimes from happening.
The Citizen app is one of the best examples of a crime-fighting mobile app. Wikipedia reports that the Citizen app has over 5 million active users as of June 2022. Source This shows the market share of mobile crime apps. Best mobile app idea for students.
6. Matrimony App
0.26 billion U.S. dollars - This is the income from the couple's applications in India for the year 2021.
Today, the marriage tool is one of the most effective tools for matching the right bride and the groom and vice versa. It is the best mobile app idea to make money.
7. eLearning Apps
The uninvited guest COVID has disrupted the global education system. To prevent the spread of viruses and ensure continuous learning, many schools, colleges, and other educational institutions are using digital learning experiences.
In 2019, the e-learning mobile application market reached US$ 101 billion. By 2026, it is estimated that the e-learning platform market will reach more than US$ 370 billion. Top mobile app idea for beginners.
8. IoT Based Logistics and Transportation Apps
According to AlliedMarketResearch.com, the global logistics market is expected to be a $12,975.64 billion economy by 2027. Source
This shows the urgent need in the transportation industry. IoT can be applied in the logistics industry to bring speed, power, and reliability to the industry.
9. AR-Based Real Estate Apps
All parties involved in the real estate sector can benefit from the development of building applications based on augmented reality.
The app allows customers to access your property from their phones, regardless of their physical location. In this digital era, such an app can take your home business to a new level.
10. Find a Cofounder
Building a business from scratch and operating in a competitive environment can be difficult without a business partner. The problem is that it is difficult to find a business partner who shares the same values as you. This is when finding a mobile app developer comes into play. With these mobile apps, you can find referrals for thousands of other people who want to start their own businesses.
11. On-Demand Doctor App
Mobile applications that allow both doctors and patients to communicate in real time are in high demand right now.
Also, the growth of the pharmaceutical market is looking good. According to 2017 estimates, the market reached $2.4 billion. In 2025, the market is expected to reach more than $11 billion. Finest business mobile app.
12. E-Scooter Sharing App
When you visit a new place, what is the first thing that bothers you? Getting a car for travel. To provide an environmentally friendly ride, you can create an electric scooter distribution kit.
Statistics from Statista predict that the global electric scooter-sharing market will reach $1,752 million by 2022. An annual growth rate of 13.30% is expected to propel this market to a high level of $2,888 million by 2026. Source It is a good business app idea.
13. Online Milk Delivery App
These days, everything can be delivered to your door, so why shouldn't milk be the same? It is possible to create an online milk delivery service to connect the local dairy with individuals so that they can order fresh milk from the comfort of their own place.
14. Price Comparison Apps
Salvation is in human form. By creating a price comparison tool, you will enable users to compare the prices of similar products or services from different sellers. By doing this, consumers can buy similar products at lower prices. It is the best app ideas for developers.
15. Augmented Reality Jewelry Shopping App
Custom jewelry shopping apps allow customers to try on jewelry before buying it, to make sure it looks as they expected.
The MELORRA app is one of the best examples of a reality-based jewelry shopping app.
16. Symptoms Tracking Apps
Wouldn't it be great to have an app that would let you upload your symptoms and the app would give you detailed information about the flu or virus that might be causing those symptoms?
The concept is still new, and there is a huge market opportunity to cover the development of brand-tracking applications. Superlative mobile app idea for startups.
17. Pregnancy Helper Mobile App
Every mother's experience is distinctive and transformative. Being a mother also brings many difficulties. Considering the fact that mobile apps can help women during pregnancy, don't you think it would be a brilliant mobile app idea for students that could turn into a successful startup?
18. Home Security App
We all love the feeling of comfort and security, and that's what home security appliances can give you.
With IoT, you can create an app that notifies of emergencies in your home and provides you with valuable information about your home. It is the greatest android app ideas for security.
19. Barter Exchange App
Most of us often have things that we have brought along, and now they are present in our store, gathering dust.
What if you could sell or trade the things with others that you no longer use? It is one of the best mobile app ideas for beginners to start their startup journey at a low cost.
20. On-Demand Pet Care App
Creating an on-demand pet care kit is a great solution for pet owners to meet their pet's needs without leaving home. According to Grand View Research, the pet care equipment market was valued at $2.6 billion in 2019 and is expected to grow at a compound annual rate of 8.7% during the forecast period of 2022–2027.
21. ML-Based Stock Trading App
Auto stock market forecasting trends have long impressed investors. Technologies such as machine learning can be used to analyze millions of data points from stock trading and execute trades with better results.
22. Metaverse-Based Wedding Planner App
In the digital world, "metaverse" is the new buzzword. How many people are planning their weddings in a different way? Be the first to create a metaverse-based wedding planning app where you can create invitations for people to attend metaverse weddings from the comfort of their homes.
23. Virtual Study Room App
As the spread of the coronavirus continues, students are forced to study online. They really miss the feeling and experience of a real class. With the help of virtual reality, you can create a virtual classroom mobile app where students can create real class materials just like they would in the real world. It is the best android app ideas for beginners.
24. Stress Relaxing Apps
Anxiety is one of the main issues to be discussed. According to The Recovery Village, nearly one-third of the world's population experiences stressful situations that affect their mental or physical health in ways that are not good. So, don't you think it would be great to create a mobile app that helps people cope with stress?
25. Parking Finder App
Isn't it true that cities are shrinking? Finding a parking space becoming more difficult as the number of cars increases. To solve the problem of parking, you can create a parking locator app that directs drivers to vacant spots where they can park their cars.
26. Real-Time Voice-to-Text App
Many of us find typing to be an arduous process. You can get their attention by creating a smartphone app that converts audio to text instantly.
One excellent example of one of these technologies is voice typing in Google Docs.
27. Audio-Based Social Mobile App
Are you planning to create a social media mobile app? If so, is this idea for you?
You can create an audio-based social media app like Clubhouse where people share their thoughts in audio format instead of text or images. As of February 2021, audio-based social media applications had tens of millions of active users. This shows how serious and demanding the development of clubhouse equipment is.
It is a premier mobile app ideas to make money for students.
28. Pet Training App
The first thing people expect from their pet when they get, that it obeys all their commands. What you can do is create a pet training mobile app and start downloading tutorials on how to train your pet to obey all your commands.
29. Tenant Finder App
Tenant search tools allow landlords and tenants to find each other. With such an app, homeowners can find a home that fits their budget and luxury needs. Although the owner can find a good tenant for his property.
30. Meme & GIF Maker Mobile App
In digital culture, memes and GIFs are great entertainment. You may be surprised to know that 63% of US citizens use memes and GIFs as their preferred form of communication.
So, creating a mobile app where people can create and share memes and GIFs will probably be a successful start.
31. Try-and-Buy Car Mobile App
The idea of creating a test-and-purchase mobile application for cars can be achieved using technologies such as augmented reality and virtual reality.
With the help of such mobile applications, car manufacturers and dealers can offer their customers a showroom where they can inspect the exterior and interior of the cars and even test them without leaving their homes.
32. Weather Reporting App Powered By IoT
A weather reporting system based on the IoT (Internet of Things) can provide all weather information through the Internet, including temperature, humidity, rainfall, and more. There are various weather reporting applications available in the market, but only few use IoT to predict the weather. Therefore, the development of such mobile applications has many opportunities for growth.
33. Air Pollution Monitoring App
Increasing air pollution is a global problem, and various organizations are working to reduce the amount of pollution. In this case, you will have the opportunity to create an application that will help people monitor air quality. According to Markets, the global air quality monitoring mobile application market was valued at 367.0 million in 2022.
34. Terms & Conditions Scanning App
The terms and conditions of any application we download or contract we sign must be accepted by us. In this case, how can we be sure that the signature process will not put you at risk? It is possible to create an application that will scan many pages of terms and conditions on your behalf and highlight the phrases that are troubling you.
35. Song Lyrics Tracker App
It sounds interesting, doesn't it?
When we travel, we often hear songs that we like, but we don't always know the name of the song, so we don't download it.
When such a situation arises, music tracking can be beneficial. All you have to do is open the app, let it listen to the music, and it will tell you exactly what song is playing.

It is the finest business app idea for beginners.
36. Dating & Chatting App
As online dating becomes more popular, developing dating and chatting apps for mobile devices will be a highly profitable decision.
These tools help users connect and meet others who share their interests. One of the top mobile dating and messaging apps is Tinder. It is a good mobile app idea for students.
37. Family Update Mobile App
A family update mobile app works as a proxy between all family members. By using such an application, they can share various information, including the current situation, who they are with when they can be reached at home, and others. You can create a similar application to reduce the stress of family members and allow them to communicate with others. It is a smooth android app idea.
38. EV Charging Station Finder App
Along with the increasing number of electric vehicles, there is an increasing demand for EV charging stations. Although there are many electric cars on the road, there are still not enough charging stations for people to charge their cars.
Therefore, implementing a mobile application to find an electric car station will make it easier for people to find the nearest charging station. With the development of such applications, people will be able to search for various information about nearby electric stations, such as compatible electric vehicles, photos, payment fees, and access to charging points.
In addition, you can use the EV charging station locator to connect the payment gateway system to allow users to pay in advance through the app to reserve a charging point in advance.
39. NFT Marketplace Development
NFT has become popular in recent days, as has the demand for NFT markets where NFT can be listed for sale by creators around the world. NFT Marketplace Development is a great option for those looking for a unique opportunity to showcase intellectual properties and creative collections while promoting effective digital asset management.
The OpenSea trading platform is one of the largest NFT platforms, with an annual trading value of US$ 10,390 million. Source
You can also create an NFT platform like OpenSea to build a successful billion-dollar startup.
40. Defi Lending Platform Development
50 billion dollars: This is what covered the Defi platform market in the first quarter of 2021. There has been a huge increase in the popularity of lending platforms, and it is predicted that it will double or triple by the end of 2022 compared to 2021.
Therefore, it would be wise to invest in the development of the DEFI lending system in 2022 and the following years. The Defi Lending mobile app serves as a gateway for cryptocurrency users, where they can lend their crypto to the exchange and earn interest on the loan.
41. AI and ML-Based Astrology App
Humans are always fascinated by predictions of the future. From ancient times to the digital age, the beauty of astrology transcends many cultures and eras. These days, more technologists are turning to mobile apps for their future consulting than in-person. So, the concept of astrology mobile app development uses technologies like AI and machine learning (ML) to make better future predictions.
Co-Star is one of the best examples of AI-powered astrology apps. It asks for your date and time of birth and creates a personalized store based on that information.
In terms of CostaAstrology.com market statistics, it was ranked 82,496 in the world with 800,62,000 unique visitors in December 2021. This means that there is a growing market for astrology applications based on human intelligence and machine learning. Therefore, creating such a mobile application will bring you a lot of money.
42. Blockchain Medical Support System
In the future, a variety of industries, including healthcare, are likely to undergo significant change thanks to the new age of technology known as the blockchain.
The blockchain-based medical support system can facilitate secure medical record transfers between patients and their doctors.
Blockchain-based mobile app development will provide you with the perfect opportunity if you're someone who wants to come up with innovative ideas for healthcare applications.
43. Blockchain-Based Money Transfer App
Have you ever wondered what inspired the development of Paytm in August 2010? It is likely that there will be a need for a digital payment system so that all transactions can be done online without physically going to the bank.
As technology has done a lot today, paying online is no longer a concern, but ensuring payment security is. This is what created the need for blockchain-based money transfer applications.
Unlike traditional money transfer applications where banks are the intermediaries to ensure the transfer of money, blockchain-based money transfer applications facilitate transactions between the sender and the recipient without involving them. Create a mobile payment app based on blockchain technology to lead innovation and ensure ongoing business expansion.
44. VR-Based Virtual Travel App
In terms of epidemics, what are you most looking forward to? Freedom to go anywhere, right?
The advent of VR travel apps has proven to be the answer to all the needs of travelers during this pandemic. This mobile application allows you to explore a real area or location as if you were there without leaving the comfort of your home.
The tourism market was valued at $74.6 million in 2018 and is expected to reach a milestone of $304.4 million by 2023 with an annual growth rate of 32.5%.
45. VR-Based Interior Designing App
Imagine designing your home by yourself is a dream come true for many people.
There is a great deal of struggle associated with decorating the interior of homes and offices. You can reduce this struggle to a considerable degree by developing a virtual reality-based interior design. It is the top mobile app idea for startups.
46. Suicide Prevention Mobile App
Suicide is a global concern. You may be surprised to know that 13.42 people out of every 100,000 people in the United States commit suicide. A mobile app that promotes a sense of security for suicidal people will not only be worth it, but it will also earn you a lot of money. Best ideas for mobile applications.
47. Toy Exchanging App
Do you have children? In this case, it's likely that your house has a lot of toys that children may not like. This is true for all parents.
Consider having a platform where you can list old toys for sale or trade them for new ones. Sounds exciting, right?
In addition, the market share of toys in the world is increasing. The value of toys was $90.7 billion in 2020, and it is expected to grow at a CAGR of 4.3% to become a $132.1 billion industry by 2028.
48. Mobile App to Stay Up-to-Date With Current Laws
There are thousands of laws, and on top of that, with every passing day, new ones emerge. If you don't have photo memories, you won't be able to remember them all. Creating a mobile app that works like a law library will attract the attention of those who have a hard time remembering.
49. Blockchain-Powered Tax App
The tax filing process is long and expensive. It is expected that the implementation of the blockchain tax application will reduce the cost of transactions and make the tax service easier, more effective, and more efficient, which is a valuable benefit.
50. Virtual Fitness App
Virtual fitness app development aims to bring the next level of the exercise experience. Using such a mobile application, users will be able to experience a fully immersive space where individuals can perform just as they would in the real world.
51. Cloud Meeting App
The need for online meeting software is constantly changing. The popularity of cloud conferencing apps like Zoom is seeing huge growth during the COVID-19 era. The Zoom cloud meeting app brought in more than US$2.6 billion in 2021, generating more than half of those dollar in the United States alone. So it is a worthwhile niche to invest in creating a cloud-based meeting software like Zoom.
Frequently Asked Questions
1. How Much Does It Cost to Develop These Best Mobile App Ideas?
As every mobile application performs different functions, there are bound to be differences in features, complexity level, UI/UX design, features, technology, etc. Therefore, it is difficult to estimate how much the development of a mobile application will cost, whether it is a basic application or an application with advanced features.
Mobile app development costs a lot, depending on the hourly rate for your specific project. Most of the time, the manufacturer's watch price varies from country to country. This section provides an overview of what developers charge in each country.
2. Which are the Best App Ideas for Students and Beginners?
These are the ideas that you should definitely consider if you are a beginner. A mobile app development company will turn your business idea into a final product.
3. What are good app ideas?
Getting an app idea is easy, but how to generate an app idea is the hardest part. Here's a guide to developing an app idea
Understand that it is a business
Solve problems
Check out the competition
Find the MVP (Market Value Product)
Organize the market
Create a wire and sample
Contact the app developers
About Author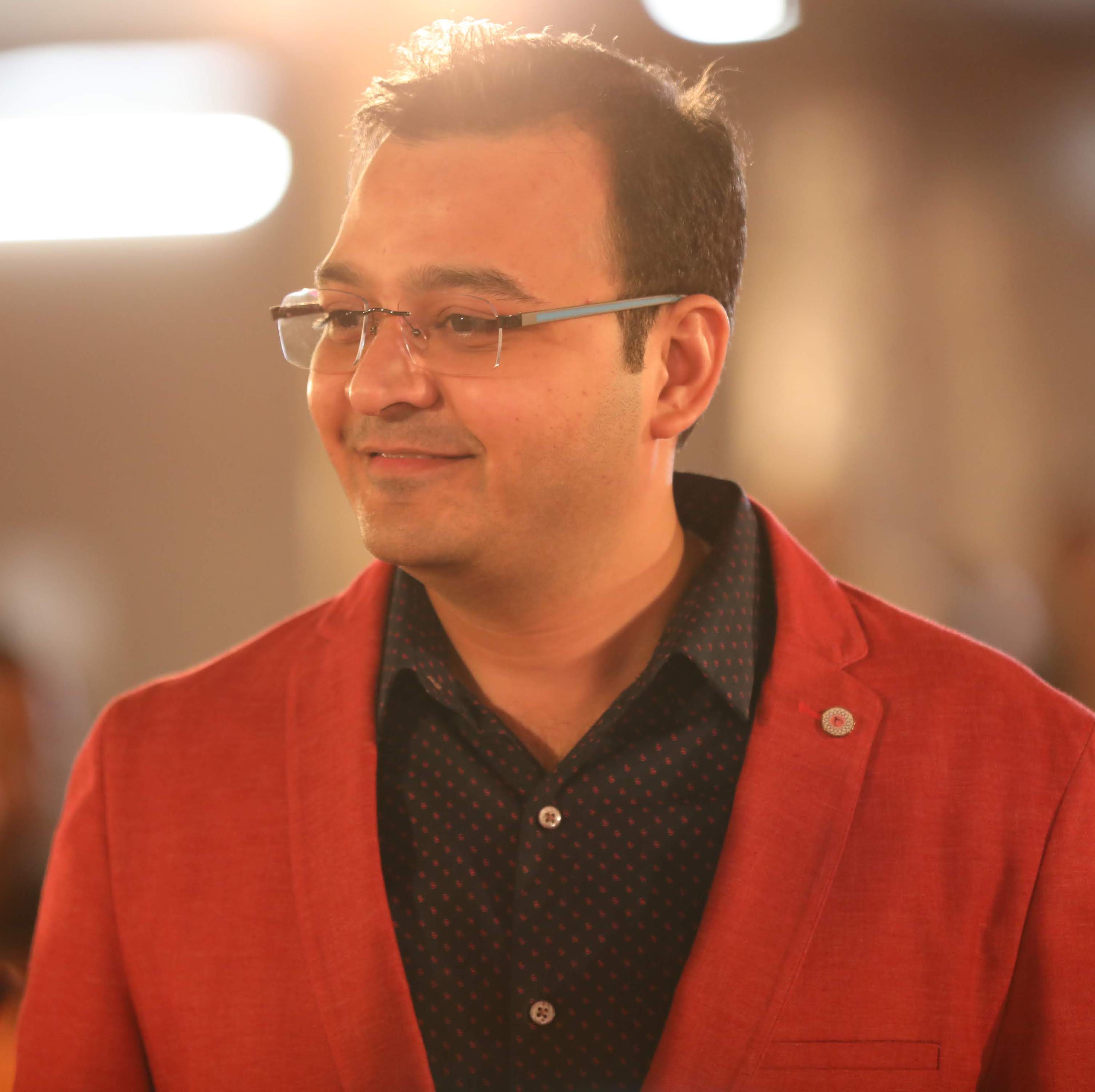 Mr.Vivek Chaturvedi
Vivek Chaturvedi is the co-founder and CTO at Vidhema Technologies. He is responsible for the overall technical operations of the company and has played a major role in bringing Vidhema up from its humble beginnings and, with his immense energy and drive, transforming it into a globally trusted name in IT solutions.